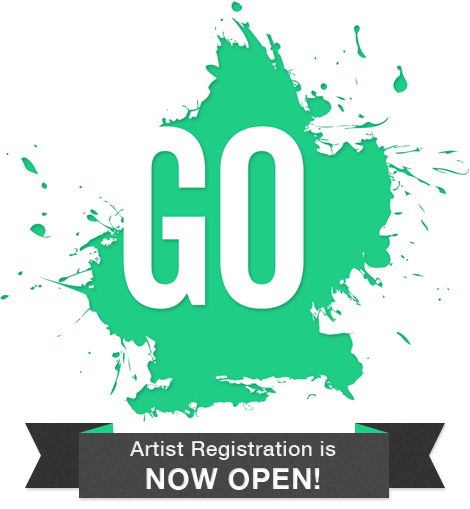 I'm really excited to tell you about a great, new project that I'm involved in. The Brooklyn Museum, my favorite museum in the world, has launched GO, a community-curated, open studio event.  During GO, Brooklyn-based artists are asked to open their studios to the community on September 8–9, 2012. Community members registered as voters will visit studios and nominate artists for inclusion in a group exhibition to open at the Museum on Target First Saturday, December 1, 2012.
GO brings together so many of my favorite things: contemporary art, the Brooklyn art scene, social media, and the cultural life of the borough. Knowing that Brooklyn is a huge borough with 71 square miles and 67 different neighborhoods, the Brooklyn Museum is working with 22 neighborhood coordinators to help get the word out. I'm serving as a neighborhood coordinator for my favorite Brooklyn neighborhood, Sunset Park. If you see a redhead taking up posters or distributing GO postcards along 5th avenue or down in the industrial waterfront, that just might be me! You can meet the different coordinators, learn about art highlights in different neighborhoods, and learn more about the GO project on the very lively GO tumblr.
If you are artist with a studio in Brooklyn you have until June 29 to register to participate in the open studio weekend. You can find out more  and register on the GO website. If you don't have a studio, but want to go see art in Brooklyn on September 8th and 9th, mark your calendar! Registration for voters opens August 1st.